A PHP Error was encountered
Severity: Notice
Message: Undefined offset: 12
Filename: controllers/real.php
Line Number: 93
A PHP Error was encountered
Severity: Notice
Message: Undefined offset: 12
Filename: controllers/real.php
Line Number: 93
A PHP Error was encountered
Severity: Notice
Message: Undefined offset: 12
Filename: controllers/real.php
Line Number: 93
A PHP Error was encountered
Severity: Notice
Message: Undefined offset: 12
Filename: controllers/real.php
Line Number: 93
A PHP Error was encountered
Severity: Notice
Message: Undefined offset: 12
Filename: controllers/real.php
Line Number: 93
A PHP Error was encountered
Severity: Notice
Message: Undefined offset: 13
Filename: controllers/real.php
Line Number: 93
A PHP Error was encountered
Severity: Notice
Message: Undefined offset: 13
Filename: controllers/real.php
Line Number: 93
A PHP Error was encountered
Severity: Notice
Message: Undefined offset: 13
Filename: controllers/real.php
Line Number: 93
A PHP Error was encountered
Severity: Notice
Message: Undefined offset: 13
Filename: controllers/real.php
Line Number: 93
A PHP Error was encountered
Severity: Notice
Message: Undefined offset: 13
Filename: controllers/real.php
Line Number: 93
A PHP Error was encountered
Severity: Notice
Message: Undefined offset: 14
Filename: controllers/real.php
Line Number: 93
A PHP Error was encountered
Severity: Notice
Message: Undefined offset: 14
Filename: controllers/real.php
Line Number: 93
A PHP Error was encountered
Severity: Notice
Message: Undefined offset: 14
Filename: controllers/real.php
Line Number: 93
A PHP Error was encountered
Severity: Notice
Message: Undefined offset: 14
Filename: controllers/real.php
Line Number: 93
A PHP Error was encountered
Severity: Notice
Message: Undefined offset: 14
Filename: controllers/real.php
Line Number: 93
A PHP Error was encountered
Severity: Notice
Message: Undefined offset: 15
Filename: controllers/real.php
Line Number: 93
A PHP Error was encountered
Severity: Notice
Message: Undefined offset: 15
Filename: controllers/real.php
Line Number: 93
A PHP Error was encountered
Severity: Notice
Message: Undefined offset: 15
Filename: controllers/real.php
Line Number: 93
A PHP Error was encountered
Severity: Notice
Message: Undefined offset: 15
Filename: controllers/real.php
Line Number: 93
A PHP Error was encountered
Severity: Notice
Message: Undefined offset: 15
Filename: controllers/real.php
Line Number: 93
A PHP Error was encountered
Severity: Notice
Message: Undefined offset: 16
Filename: controllers/real.php
Line Number: 93
A PHP Error was encountered
Severity: Notice
Message: Undefined offset: 16
Filename: controllers/real.php
Line Number: 93
A PHP Error was encountered
Severity: Notice
Message: Undefined offset: 16
Filename: controllers/real.php
Line Number: 93
A PHP Error was encountered
Severity: Notice
Message: Undefined offset: 16
Filename: controllers/real.php
Line Number: 93
A PHP Error was encountered
Severity: Notice
Message: Undefined offset: 16
Filename: controllers/real.php
Line Number: 93
A PHP Error was encountered
Severity: Notice
Message: Undefined offset: 17
Filename: controllers/real.php
Line Number: 93
A PHP Error was encountered
Severity: Notice
Message: Undefined offset: 17
Filename: controllers/real.php
Line Number: 93
A PHP Error was encountered
Severity: Notice
Message: Undefined offset: 17
Filename: controllers/real.php
Line Number: 93
A PHP Error was encountered
Severity: Notice
Message: Undefined offset: 17
Filename: controllers/real.php
Line Number: 93
A PHP Error was encountered
Severity: Notice
Message: Undefined offset: 17
Filename: controllers/real.php
Line Number: 93
A PHP Error was encountered
Severity: Notice
Message: Undefined offset: 18
Filename: controllers/real.php
Line Number: 93
A PHP Error was encountered
Severity: Notice
Message: Undefined offset: 18
Filename: controllers/real.php
Line Number: 93
A PHP Error was encountered
Severity: Notice
Message: Undefined offset: 18
Filename: controllers/real.php
Line Number: 93
A PHP Error was encountered
Severity: Notice
Message: Undefined offset: 18
Filename: controllers/real.php
Line Number: 93
A PHP Error was encountered
Severity: Notice
Message: Undefined offset: 18
Filename: controllers/real.php
Line Number: 93
A PHP Error was encountered
Severity: Notice
Message: Undefined offset: 19
Filename: controllers/real.php
Line Number: 93
A PHP Error was encountered
Severity: Notice
Message: Undefined offset: 19
Filename: controllers/real.php
Line Number: 93
A PHP Error was encountered
Severity: Notice
Message: Undefined offset: 19
Filename: controllers/real.php
Line Number: 93
A PHP Error was encountered
Severity: Notice
Message: Undefined offset: 19
Filename: controllers/real.php
Line Number: 93
A PHP Error was encountered
Severity: Notice
Message: Undefined offset: 19
Filename: controllers/real.php
Line Number: 93
A PHP Error was encountered
Severity: Notice
Message: Undefined offset: 20
Filename: controllers/real.php
Line Number: 93
A PHP Error was encountered
Severity: Notice
Message: Undefined offset: 20
Filename: controllers/real.php
Line Number: 93
A PHP Error was encountered
Severity: Notice
Message: Undefined offset: 20
Filename: controllers/real.php
Line Number: 93
A PHP Error was encountered
Severity: Notice
Message: Undefined offset: 20
Filename: controllers/real.php
Line Number: 93
A PHP Error was encountered
Severity: Notice
Message: Undefined offset: 20
Filename: controllers/real.php
Line Number: 93
A PHP Error was encountered
Severity: Notice
Message: Undefined offset: 21
Filename: controllers/real.php
Line Number: 93
A PHP Error was encountered
Severity: Notice
Message: Undefined offset: 21
Filename: controllers/real.php
Line Number: 93
A PHP Error was encountered
Severity: Notice
Message: Undefined offset: 21
Filename: controllers/real.php
Line Number: 93
A PHP Error was encountered
Severity: Notice
Message: Undefined offset: 21
Filename: controllers/real.php
Line Number: 93
A PHP Error was encountered
Severity: Notice
Message: Undefined offset: 21
Filename: controllers/real.php
Line Number: 93
A PHP Error was encountered
Severity: Notice
Message: Undefined offset: 22
Filename: controllers/real.php
Line Number: 93
A PHP Error was encountered
Severity: Notice
Message: Undefined offset: 22
Filename: controllers/real.php
Line Number: 93
A PHP Error was encountered
Severity: Notice
Message: Undefined offset: 22
Filename: controllers/real.php
Line Number: 93
A PHP Error was encountered
Severity: Notice
Message: Undefined offset: 22
Filename: controllers/real.php
Line Number: 93
A PHP Error was encountered
Severity: Notice
Message: Undefined offset: 22
Filename: controllers/real.php
Line Number: 93
A PHP Error was encountered
Severity: Notice
Message: Undefined offset: 23
Filename: controllers/real.php
Line Number: 93
A PHP Error was encountered
Severity: Notice
Message: Undefined offset: 23
Filename: controllers/real.php
Line Number: 93
A PHP Error was encountered
Severity: Notice
Message: Undefined offset: 23
Filename: controllers/real.php
Line Number: 93
A PHP Error was encountered
Severity: Notice
Message: Undefined offset: 23
Filename: controllers/real.php
Line Number: 93
A PHP Error was encountered
Severity: Notice
Message: Undefined offset: 23
Filename: controllers/real.php
Line Number: 93
Realistics PSI Readings
Sick of the 3-hr average PSI?
We calculate the actual hourly PSI!
Sharing is Caring
Actual PSI*
(Hourly)

Reported PSI
(3-Hour)

46

36
Wah lao, actual PSI now is 10 more than what you might think!



Crafted with in 120 minutes by Originally.US
Mobile & Web App Development with No Bullshit
Find Out More
Region

Actual PSI*
(Hourly)

North
53
South
46
East
50
West
42
Central
33
Avoid Waiting In The Haze
With The Most Intelligent Bus App For Singapore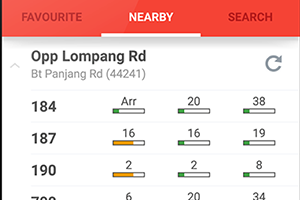 Up to 3 bus arrival times!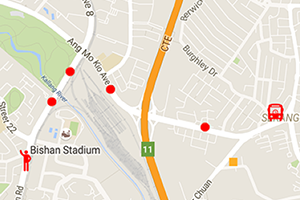 Stalk bus location!
Download SG BusLeh!
Another by Originally US
* NEA's PSI reading is based on a 3-hour average. While it is a good measure of exposure, it tends to dampen the impact of sharp drops or increase in PSI readings in an hour.
We have created what we think is a right implementation of NEA's official PSI formula on
haze.gov.sg
to deduce the actual, hourly PSI measurements from hourly PM2.5 readings. Technical details can be found
here
.
Update (12am 28th Sept 2015): We have revised our calculations to what we think is the right implementation of NEA's formula to derive hourly PSI from hourly pm2.5 readings. This is now no longer an estimate!
Update (11.39am 24th Sept 2015): Thanks
Mothership
and
Asia361
for the feature!
Update (11.14am 8th Oct 2014): Thank you HQ for pointing out a previous mistake in my formula. Calculation has been updated.